As a professional business hub for the automotive industry, dealership trade, and the maintenance & repair sector, Auto Maintenance & Repair offers a platform for business and technological knowledge transfer.

Fair date

:

15 – 18.3.2020

Venue

:

New China International Exhibition Centre (NCIEC), Beijing, China

Exhibition space

:

120,000 sqm

Exhibitors

:

1,300 (estimated)

Visits:

59,102 (2019 figure)
A optimised and strategic hall plan
Hall allocation will enhance business matching efficiency and the experience for both buyers and exhibitors. For example, there will be specific zones, including mechanical, collision, tyre repair, car wash and car care, testing and diagnostics and repair tools in the Repair & Maintenance sector to better match buyer needs.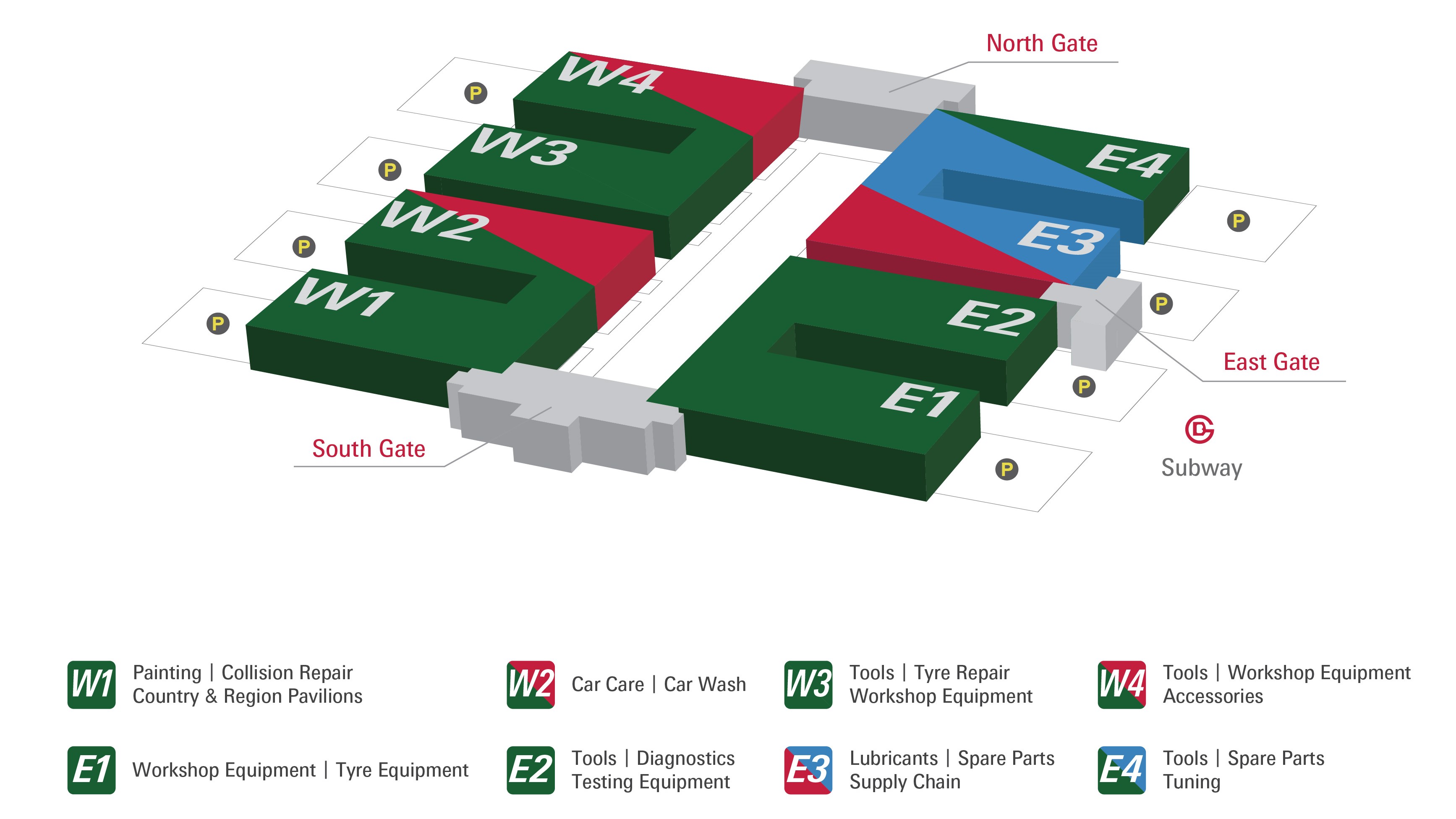 Numerous of sectors will further expand into featured zones, including:
Parts and Components hall (E3&E4), Lubricant zone (E3), Commercial Vehicle zone (E4), Car care, Washing and Customising zone (W2)
| | | |
| --- | --- | --- |
| | | Click here to see the hall plan |
Growing business opportunities with higher level of internationalisation
• The German pavilion will return to the fair in the 2020 edition with an even bigger exhibition space of over 300 sqm. The pavilion will bring the latest repair and maintenance products and services from over 30 German companies and brands.

• The Malaysia pavilion will debut at AMR 2020.

• The Taiwan pavilion will greatly extend their participation from the previous edition.

• More international exhibitors from Egypt, France, Greece, Indonesia, Japan, Poland, Singapore, South Korea, Spain, Thailand, and the US are being organised.
In addition, the level of internationalism at AMR 2020 can again be reflected in the composition of visitors and buyers. The fair will welcome first-time buyer groups from

Australia, Belarus, Kazakhstan, Kazan (Russia), Kyrgyzstan, Malaysia, Mongolia, Myanmar, Tajikistan, Turkmenistan, Ukraine, and Uzbekistan

.
More than 30 fringe programme events
• The 2nd Automotive Aftermarket Awards for China's Top Chain Brands

• Commercial Vehicle Aftermarket Annual Meeting

• The Rising Terminal Conference 2020

• Tyre Marketing Summit

• LubTop 2019 Award

• National Parts Dealer Conference

• China Auto Beauty Championships

• The 5th Auto Diagnostics Master Finals

• Green Repair and Maintenance Industry Forum

• China Aftermarket "Northwest Day" Special Event

• AMR 2020 China Aftermarket Crossover Banquet

• The Integration of Production and Education Forum

The show's seamless business matchmaking services will also offer targeted business interactions with an enhanced sourcing efficiency.
Hope to see you in AMR 2020!